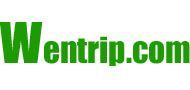 Legend
| | |
| --- | --- |
| | Hotel star |
| | Diamond rating |
| | Special gifts are granted if you book with us. |
| | Golden Recommended Hotel |
| | Silver Recommended Hotel |
| | Prices include service charge, but not include taxes or other additional charges by the hotels. |
Run Du Hotel (RunDu Hotel)









Safety Rate:



Traveler Rating:






Located on Huang Pu Avenue and the opposite side of the Tian He City Hall, Run Du Hotel is a luxurious 4-star hotel with exceptional accommodation for both business and tourism. It enjoys a superior geographic location and speedy transportation. 5 minutes drive from Pazhou Exhibition Center(Canton Fair), it is also conveniently accessible from the international airport(only 30 minutes) and train station(10 minutes).

Run Du Hotel is the best choice for your conference, vacation and commercial affairs.

Hotel opened in 2004, got it's reputation by new rooms and good services.

It is one of the nearest hotels to Pazhou Exhibition Center.

Run Du Hotel has more than 120 luxurious suites and standard rooms, providing an elegant and warm atmosphere. 28 VIP rooms are available. It is the ideal place for customers to hold banquets and entertainment Parities.

There is a Chinese restaurant named Fulinmen Restaurant, featuring a famous Hong Kong chef preparing Hong Kong style Chinese food. During Fair time, Western food is available.

Various facilities for foot massage, chess & cards, and tea provide many choices for different guests, making life happy and colorful.


Star:4
Address:No.300 Huangpu Dadao, Guangzhou
ZipCode:510655
Distance from the airport ( Km ):35
Distance from the railway station ( Km ):25
Room Types & Rates
(1USD=6.5CNY)
| | | | | | |
| --- | --- | --- | --- | --- | --- |
| Room Type | Room Rate | Tax Included Rate | Average Nightly Tax Included Rate | Breakfast | |
No room is available at this moment. Please make sure the check-in / check-out date on the left are correct. If you want to book the Run Du Hotel (RunDu Hotel) , please send us your name, arrival / departure date, and preferred room type. Your enquiry will be processed within 30 minutes.
Meeting Rooms
Hotel Dining
Chinese Cuisine|Tea House|
Fitness & Recreation
Chess / Poker Room|
Hotel Amenities
Meeting Facilities|Business Center|Domestic Long-distance Access|International Long-distance Access|Foot Massage|
Credit Cards Accepted