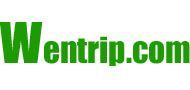 Legend
| | |
| --- | --- |
| | Hotel star |
| | Diamond rating |
| | Special gifts are granted if you book with us. |
| | Golden Recommended Hotel |
| | Silver Recommended Hotel |
| | Prices include service charge, but not include taxes or other additional charges by the hotels. |






Safety Rate:



Traveler Rating:






Grand Royal Hotel, one of the chain hotels of The Grand Hotel Management Group, was grandly opened in January of 2006.

It is a 5 stars deluxe business hotel, offering comprehensive hotel service.

The hotel is conveniently situated in the new town area of Tianhe, the Dongpu District. It is a new prosperous and developing hub of Tianhe, Guangzhou.

The hotel is at a very convenient transportation conjunction. It is only 10 minutes drive from the Pazhou exhibition center, and 40 minutes from the new Baiyun International Airport. Through the link of express highway, the Guangzhou Science City, Gaotang Software Park and the GETDD can easily be reached.

The Grand Royal Hotel offers our guests an elegant, refined world of European class.

So be our royal guest!


* 10 minutes by shuttle bus to the Pazhou Exhibition Center of the Canton Fair.
* Free shuttle bus to the Pazhou Exhibition Center of the Canton Fair if you book online now.
* Free breakfast during the Canton Fair days.
Star:0
Address:483 Zhongshan Avenue (Zhongshan Dadao) Guangzhou China
ZipCode:510620
Distance from the airport ( Km ):
Distance from the railway station ( Km ):
Room Types & Rates
(1USD=6.5CNY)
| | | | | | |
| --- | --- | --- | --- | --- | --- |
| Room Type | Room Rate | Tax Included Rate | Average Nightly Tax Included Rate | Breakfast | |
No room is available at this moment. Please make sure the check-in / check-out date on the left are correct. If you want to book the Grand Royal Hotel , please send us your name, arrival / departure date, and preferred room type. Your enquiry will be processed within 30 minutes.
Meeting Rooms
Hotel Dining
Chinese cuisine, Western cuisine, Coffee shop, Tea house, Room service
Fitness & Recreation
Karaoke, Chess/poker room, Pool/billiards room, Fitness facilities, Tennis, Massage, Sauna
Hotel Amenities
Parking, Taxi calling service, Meeting facilities, Business center, Currency exchange, Beauty salon, Laundry service, Handicapped friendly rooms
Credit Cards Accepted