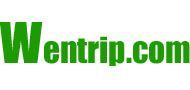 Legend
| | |
| --- | --- |
| | Hotel star |
| | Diamond rating |
| | Special gifts are granted if you book with us. |
| | Golden Recommended Hotel |
| | Silver Recommended Hotel |
| | Prices include service charge, but not include taxes or other additional charges by the hotels. |
South America Grand Hotel





Safety Rate:



Traveler Rating:






The South American Grand Hotel (Guangzhou Nanmei Dajiudian) is located on Haiming Jie. The hotel earns high marks for its water therapy and the surrounding scenery. It also has various recreational facilities including a cinema, several unique relaxation spaces, snooker tables, KTV rooms and a gym. A VIP Club offers professional consultation on guests' health. A cafeteria serves Chinese and Western buffets and drinks. A river-view bar and a cigar bar meet various needs of guests.

Star:0
Address:16 Haiming Street (Haiming Jie), West Binjiang Road (Binjiang Xi Lu), Haizhou Guangzhou China
ZipCode:510235
Distance from the airport ( Km ):
Distance from the railway station ( Km ):
Room Types & Rates
(1USD=6.5CNY)
| | | | | | |
| --- | --- | --- | --- | --- | --- |
| Room Type | Room Rate | Tax Included Rate | Average Nightly Tax Included Rate | Breakfast | |
No room is available at this moment. Please make sure the check-in / check-out date on the left are correct. If you want to book the South America Grand Hotel , please send us your name, arrival / departure date, and preferred room type. Your enquiry will be processed within 30 minutes.
Meeting Rooms
Hotel Dining
Chinese cuisine, Western cuisine, Bar/lounge, Tea house, Room service
Fitness & Recreation
Karaoke, Chess/poker room, Children's play area, Pool/billiards room, Ping pong room, Fitness facilities, Indoor swimming pool, Massage, Sauna, Foot massage, Spa
Hotel Amenities
Parking, Meeting facilities, Business center, Currency exchange, Gift shop, Beauty salon, Laundry service, Postal service
Credit Cards Accepted