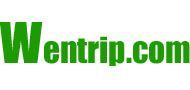 Legend
| | |
| --- | --- |
| | Hotel star |
| | Diamond rating |
| | Special gifts are granted if you book with us. |
| | Golden Recommended Hotel |
| | Silver Recommended Hotel |
| | Prices include service charge, but not include taxes or other additional charges by the hotels. |







Safety Rate:



Traveler Rating:






The Starway Oasis Hotel (Xingcheng Luzhou Dajiudian) near Pazhou Expo Center is opposite Central Ecological Protection Zone, where fresh fruits are available in abundance. This Guangzhou hotel is a ten-minute drive from Huacheng International Exhibition Center.The hotel offers business rooms and deluxe suites, all equipped with free broadband internet access and free domestic calling privileges. If you do not bring your laptop, you can go to a special area in the lobby with personal computers and free internet access. During exhibitions in the Pazhou Expo Center, the hotel also provides free shuttle bus service. The hotel's business center provides all relevant business services.

Star:3
Address:315-317 East Xinjiao Road (Xinjiao Dong Lu) Guangzhou China
ZipCode:510335
Distance from the airport ( Km ):
Distance from the railway station ( Km ):
Room Types & Rates
(1USD=6.5CNY)
| | | | | | |
| --- | --- | --- | --- | --- | --- |
| Room Type | Room Rate | Tax Included Rate | Average Nightly Tax Included Rate | Breakfast | |
No room is available at this moment. Please make sure the check-in / check-out date on the left are correct. If you want to book the Starway Oasis Hotel , please send us your name, arrival / departure date, and preferred room type. Your enquiry will be processed within 30 minutes.
Meeting Rooms
Hotel Dining
Chinese cuisine, Room service
Fitness & Recreation
Hotel Amenities
Parking, Business center, Gift shop, Flower shop, Ticket office, Laundry service, Postal service
Credit Cards Accepted