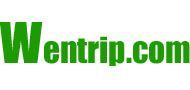 Legend
| | |
| --- | --- |
| | Hotel star |
| | Diamond rating |
| | Special gifts are granted if you book with us. |
| | Golden Recommended Hotel |
| | Silver Recommended Hotel |
| | Prices include service charge, but not include taxes or other additional charges by the hotels. |









Safety Rate:



Traveler Rating:






Raystar Hotel, which is suited between Huangpu Road and Zhongshan Road, enjoys a convenient transportation system by linking Guangyuan Freeway to the north, within easy access to the Science City, Grand World Scenic Park, Space Flight Spectacles, Olympic Sport Center and Tianhe Software Mega. It also shares the neighborhood with Guangzhou International Convention and Exhibition Center on opposite side of Pearl River for 10 only minutes by driving.

Raystar Hotel is a standard four-star hotel (opened on 1th October 2005) with a combination of accommodation, dining, leisure and entertainment facilities. We have 110 comfortable, save, and deluxe rooms on service, which are divided into standard Double Room, Superior Double Room, Deluxe Double Room, Deluxe Single Room and Deluxe Suite. All kinds of facilities such as central air condition, electronic door, free internet access, safe and refrigerator are available. And we also offer business computers specially for Deluxe Rooms. Other facilities including Chinese restaurant chain (The First Soup Restaurant), Full Leg Scrub and Massage, Bar, Supermarket and Commercial Center, ect are ready for your arrival. We also offer multifunctional conference rooms which can hold 50 to 200 guests.

Raystar Hotel has its unique spell coming from the nice environment and high quality service, It is absolutely the best choice for your business trip or meeting and training, gathering banquet, and entertainment.

* 7 minutes by bus to the Pazhou Exhibition Center of the Canton Fair.
* Free shuttle bus to the Pazhou Exhibition Center of the Canton Fair.
* Free breakfast during the Canton Fair days.
Star:4
Address:#95 Chebei Road, Tianhe District, Guangzhou China
ZipCode:510660
Distance from the airport ( Km ):
Distance from the railway station ( Km ):
Room Types & Rates
(1USD=6.5CNY)
| | | | | | |
| --- | --- | --- | --- | --- | --- |
| Room Type | Room Rate | Tax Included Rate | Average Nightly Tax Included Rate | Breakfast | |
No room is available at this moment. Please make sure the check-in / check-out date on the left are correct. If you want to book the Raystar Hotel , please send us your name, arrival / departure date, and preferred room type. Your enquiry will be processed within 30 minutes.
Meeting Rooms
Hotel Dining
Chinese Cuisine|Bar / Lounge|Room Service|
Fitness & Recreation
Fitness Facility|Massage|
Hotel Amenities
Meeting Facilities|Business Center|Parking|Currency Exchange|Ticketing Office|Domestic Long-distance Access|International Long-distance Access|Laundry Service|Beauty Salon|Foot Massage|
Credit Cards Accepted