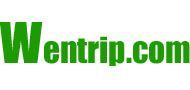 Legend
| | |
| --- | --- |
| | Hotel star |
| | Diamond rating |
| | Special gifts are granted if you book with us. |
| | Golden Recommended Hotel |
| | Silver Recommended Hotel |
| | Prices include service charge, but not include taxes or other additional charges by the hotels. |




Safety Rate:



Traveler Rating:






Open in October 2007, located in Xingang Dong Road. Haizhu District, Guangzhou, the structural area of Pazhou Hotel is 12000 square meter, the height is 36.6m. The ten-floor all-around business hotel is built under four-star standard, which including accommodation, F&B, conference and business center.

The location of Pazhou Hotel is beyond compare. It takes you only 3 mins to the Pazhou complex and 45 mins to Baiyun airport. The line 2 metro station is near at hand, too.

Trees and flowers surrounding the hotel building make you relaxed and happy when walking around. The harmony between human and nature would refresh you all the time.

The lobby which is commodious, grandiose and exquisite has a bauhinia stone carving painting. And it blesses the hotel lucky and flourishes. The western-style lounge locates at private loft and offers western dish and different kind of coffee. The innovative red wine bar can also deliver warmth and sweet, what could make you feel carefree and honor.

The underground parking lot is safe and advanced. 108 parking spaces provide good, convenient and safe parking service.

Consideration, imperceptibility and individuation are Pazhou Hotel's traditional basic service. We are applying ourselves to sparkplug green hotel and provide the best service to the guests!



Canton Fair:

1. The Hotel is in 3 minutes by foot to the subway station MoDieSha, which is just one station away to the Pazhou Exhibition Center.

2. By taxi : 3 minutes, fare: RMB 8 or USD 1.2

3. Free shuttle bus: about 20 shuttles a day

4. From Hong Kong Airport:
1) Hong Kong Airport Travel Bus to the China Hotel in Guangzhou,
2) and then take subway, 30 minutes, to the MoDieSha Station

Hong Kong Airport Flight Schedule
5. Please note, the Pazhou Hotel is a new hotel, which is different from the old Pazhou Conference Hotel. Both hotels are in the Xingang Dong Road.
Star:0
Address:37 XinGang East Road, Haizhu District, GuangZhou, Guangdong, China.
ZipCode:510400
Distance from the airport ( Km ):
Distance from the railway station ( Km ):
Room Types & Rates
(1USD=6.5CNY)
| | | | | | |
| --- | --- | --- | --- | --- | --- |
| Room Type | Room Rate | Tax Included Rate | Average Nightly Tax Included Rate | Breakfast | |
No room is available at this moment. Please make sure the check-in / check-out date on the left are correct. If you want to book the PaZhou Hotel , please send us your name, arrival / departure date, and preferred room type. Your enquiry will be processed within 30 minutes.
Meeting Rooms
Canton Fair:
1. The Hotel is in 3 minutes by foot to the subway station MoDieSha, which is one station away to the Pazhou Exhibition Center.
2. By taxi : 3 minutes, fare: RMB 8 or USD 1.2
3. Free shuttle bus: about 20 shuttles a day
Hotel Dining
Fitness & Recreation
Hotel Amenities
Credit Cards Accepted