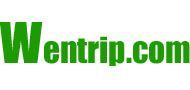 Legend
| | |
| --- | --- |
| | Hotel star |
| | Diamond rating |
| | Special gifts are granted if you book with us. |
| | Golden Recommended Hotel |
| | Silver Recommended Hotel |
| | Prices include service charge, but not include taxes or other additional charges by the hotels. |










Safety Rate:



Traveler Rating:






Opened in October 2008, Guangzhou Comatel hotel is a bran-new exquisite hotel. The pattern and decoration is elegant. You can get the wonderful view of PaZhou Exhibition Center and The Pearl River and the PaZhou Complex is near at hand. The position of our hotel is on the east of Guangzhou. The traffic of our hotel is very convenient because Hua-Nan Expressway, Pa-Zhou Bridge, subway line 2 and line 4 also pass through here. The Comatel hotel apply ourselves to giving a more comprehensive, timely and professional service to the customer for business and leisure. High tech, high touch ... Count on high-speed Internet access and good communications support. We can offer comprehensive personal and business services. Whatever the need - a change in travel plans, booking for your air ticket, finding an interpreter, and so on . When business ends, near our hotel there are many different styles restaurants, shopping centre and spas are yours to enjoy.

Canton Fair:

1. 5 minutes by foot to the PaZhou International Exhibition Center of the Canton Fair.

2. 2 minutes by foot to the subway station of PAZHOU.

3. Free breakfast and free shuttle bus to the Pazhou Exhibition Complex during the Canton Fair days.

4. Free wireless internet access at each room.

Star:4
Address:XinGang Road East, Guangzhou, China
ZipCode:510300
Distance from the airport ( Km ):
Distance from the railway station ( Km ):
Room Types & Rates
(1USD=6.5CNY)
| | | | | | |
| --- | --- | --- | --- | --- | --- |
| Room Type | Room Rate | Tax Included Rate | Average Nightly Tax Included Rate | Breakfast | |
No room is available at this moment. Please make sure the check-in / check-out date on the left are correct. If you want to book the Comatel Guangzhou , please send us your name, arrival / departure date, and preferred room type. Your enquiry will be processed within 30 minutes.
Meeting Rooms
Hotel Dining
Fitness & Recreation
Hotel Amenities
Credit Cards Accepted