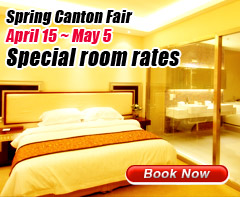 Counterfeiters' Death Penalties Approved By Top Court In China
China's Supreme People's Court (SPC) has approved the death penalties for two men forging a "huge amount" of fake money.

Nearly 70 million yuan (10.29 million U.S. dollars) worth of the forgeries has not been recovered yet.

The act "has seriously damaged the country's currency and financial regulatory order" and the crime was "extremely grave" and should be severely punished in line with the law, the court's judgment said.

The Intermediate People's Court of Shantou in southern Guangdong Province sentenced Xu Shaorong and Zhu Yingwu to death, stripped them of their political rights and confiscated all their personal property.

Investigators found Xu and Zhu had cooperated closely to make counterfeit banknotes from November 2004, with Xu providing funds and Zhu providing print facilities and staff and selling the fake money.

Between January and April 2005, a group led by Xu and Zhu manufactured five batches of 1999-version Chinese currency forgeries worth 81.9 million yuan, with the face value of 50 yuan.

From April 12 to 17 that year, Zhu produced 11.06 million yuan of 1999-version fake Renminbi with a face value of 100 yuan, without Xu's knowledge. Zhu then sold the fake money to others and earned 630,000 yuan in profit.

Police seized 11 boxes of fake money worth nearly 24 million yuan and illegal gains of 180,000 yuan from Xu and Zhu.

The punishment continues the SPC's recent drive to curtail counterfeiting. The court says the crime "not only disturbs the country's currency distribution order but also damages the reputation of the RMB."

Between 2006 and 2008, Chinese courts dealt with 3,228 forgery cases and sentenced 4,524 people. Among them, 838 or 18.5 percent were handed down prison terms of more than three years and, in the worst cases, death penalties.

The State Council launched a nationwide crackdown on counterfeiting in January.

The SPC also announced a further three cases:

-- The police busted a gang counterfeiting approximately 2.5 million one-yuan coins in Changsha, capital of central Hunan Province. The main offender Wu Songhua earned more than 1 million yuan between November 2006 and April 2007.

Wu was sentenced to death with a two-year reprieve.

-- The police broke another gang forging more than 75 million yuan of 100-yuan notes and confiscated production facilities in Guangdong's Shantou in November 2007. The principal Ma Jianbing was sentenced to life imprisonment.

-- Li Mingyuan was sentenced to 11.5 years in prison and a fine of 105,000 yuan by an intermediate court in Guangdong's Shenzhen City after he was found guilty of forging currency worth 679,000 yuan.