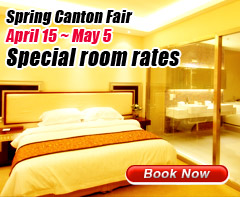 The 26th South China International Exhibition On Printing Industry

Date March 4, 2019 - March 6, 2019
City / Country Guangzhou / China / Asia
Venue China Import & Export Fair Complex
Expected floor size £º95,000 sq.m.
Items to be exhibited Pre-press System & Software, Digital Printing & Proofing System, CTP Technologies & Equipment, Offset Printing Equipment & Machinery, Label, Screen Printing Equipment and Materials, Special Printing Equipment, Technology, Package Printing, Print Finishing Equipment & Services, etc.
For Visitors Eligibility : Trade only
Method of admission : Apply/register online
For details, please contact the organizer directly.
Organizer Adsale Exhibition Services Ltd
Tel : +852-2516 3363/ 2516 3358
E-mail : printpack.hkpr@adsale.com.hk
Message from organizer Held with concurrent exhibitions.
Industry
Living£¯Paper & Paper Products, Printing & Publishing
Transportation, Logistics, Packaging £¯Packaging (Materials, Machinery & Equipment)
Information, Telecommunication £¯Telecommunication, Data Processing, Computer
Machinery, Industrial Technology £¯Other Industrial Machinery & Equipment
Frequency Annual
last fair information 2018 year
Total number of visitors : 76228 £¨including £º 10516 foreign visitors£©
Total number of exhibitors : 987
Expected floor size : 80,000 sq.m.
The past records may include concurrent/joint exhibits.