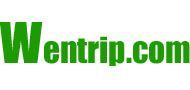 Making a Hotel Reservation
step1 Hotel search
1. Click "Hotel" label to enter hotel channel.
2. Fill in check-in, checkout date and destination city. It is best to use the system calendar because it is clear and direct.
3. If you want to specify a particular hotel, type in the key word. Select accommodation types, hotel star rate and price range (for option only.)
4. Click "Next" to check hotel availability.
Step 2 Choose hotels
1. Click a certain hotel name to get detailed information.
2. Choose hotel and room type. Then click "reserve".
Step 3 Fill in the Hotel Reservation Form
1. Pay special attention to any notices of the hotel.
2. when finish filling, please click "next".
Step 4 Sumit the reservation.
1. Confirm all the informaiton you have filled, then please submit the order. Your order will be passed on to Wentrip and our customer service department will contact you regarding the success of your reservations.