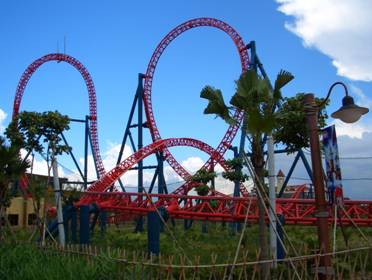 Shenzhen is one of China's top tourist destinations, attracting millions of visitors each year. Its pleasant seashore and well-preserved forests have made up for its lack of stately mountains and rivers, and earned it the title of "International Garden City
Another magnet comes from its theme parks, with a great variety of features ranging from folk culture to a retired aircraft carrier. Distinctive sceneries, fabulous shows and stunning experiences: the parks' charms never seem to fade.
And don't forget this is a modern metropolitan, where high-rise buildings and green space intermingle perfectly. It is a financial center, a transportation hub, and home to many first-rate hotels and restaurants. Here you will never fail to find a cuisine that arouses your appetite and curiosity.
For tourists, this is a city of convenience, leisure and endless fun.
You need to have 'Adobe Flash Player' installed to play the following video. Click here to install...

Editor: canton fair